Discover Seneca County's Diners & Drive-Ins
Discover the nostalgia of 50's-style diners and drive-in restaurants in Seneca County. These local favorites serve up plenty of comfort food and ambiance that will have you feeling like family.
Diners & Drive-Ins FAQ's
Bees Cafe (Waterloo)
Cafe XIX (Seneca Falls)
Green Apple Cafe (Waterloo)
Iron Skillet (Tyre)
Sociale Cafe at del Lago (Tyre)
Connie's Diner (Waterloo)
Patsy's Drive Inn (Waterloo)
Penny's Place (Seneca Falls)
Star Diner (Waterloo)

Not every restaurant listed accepts credit cards or electronic payment (like Apple Pay). For example, Connie's Diner (Waterloo) only accepts cash payment - but there is an ATM on site. Please be sure to verify the payment policies when visiting your chosen establishment to be properly prepared.

Loaded milkshakes and Connie's Quickie - hamburger & fries with gravy on top (Connie's Diner, Waterloo)
Root Beer floats and Chicken in a Basket - fried chicken with fries and honey buns (Mac's Drive-In, Waterloo)
Pig wings (Magee Country Diner, Tyre)
Sausage & Gravy on Biscuit (AJ's Diner, Ovid)
LEARN MORE ABOUT SENECA COUNTY'S UNIQUE FACES & PLACES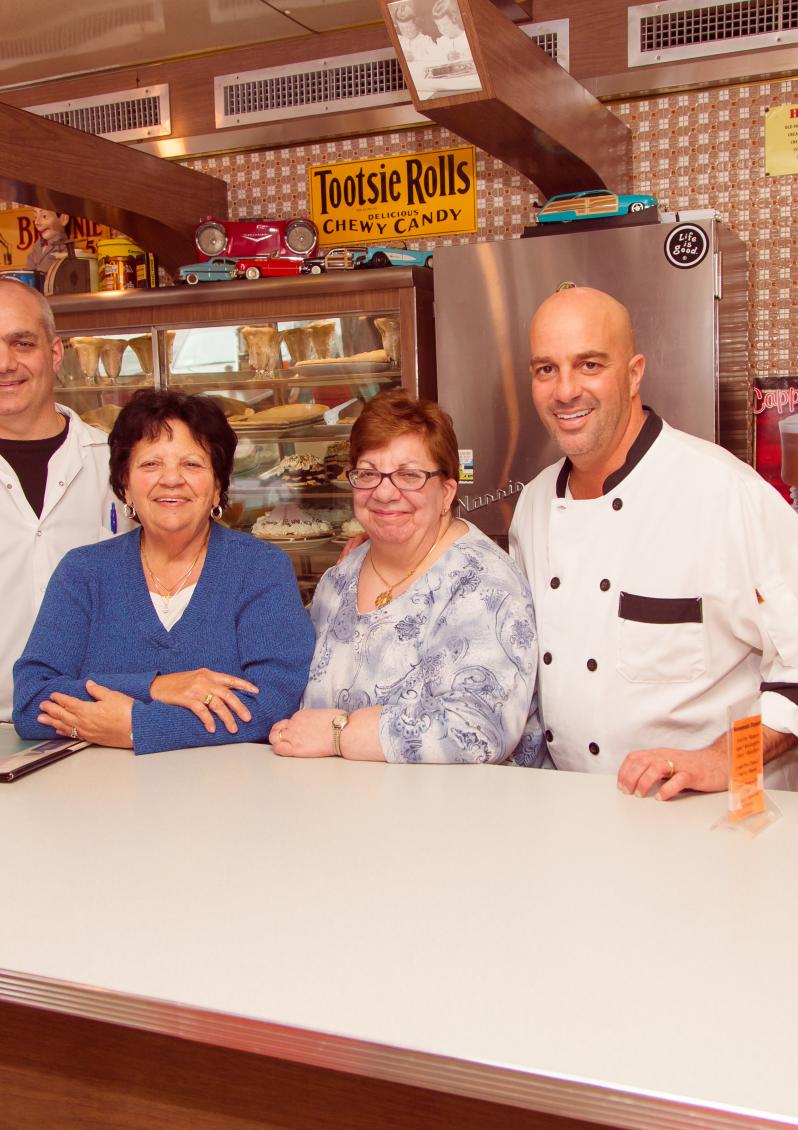 Side of Nostalgia
There's something more than good old-fashioned, home-style cookin' going on at Connie's Diner in Waterloo. In fact, Connie's has become a family legacy and, for the regular patrons, a place like home where everybody knows your name. Diners & Drive Ins Business Directory