Discover Seneca County's Wine & Craft Beverages
Seneca County is home to the largest concentration of wineries in the Finger Lakes Region. In addition to world-class wines, the area has also become a burgeoning scene for micro-breweries, cideries and distilleries.
LEARN MORE ABOUT SENECA COUNTY'S UNIQUE FACES & PLACES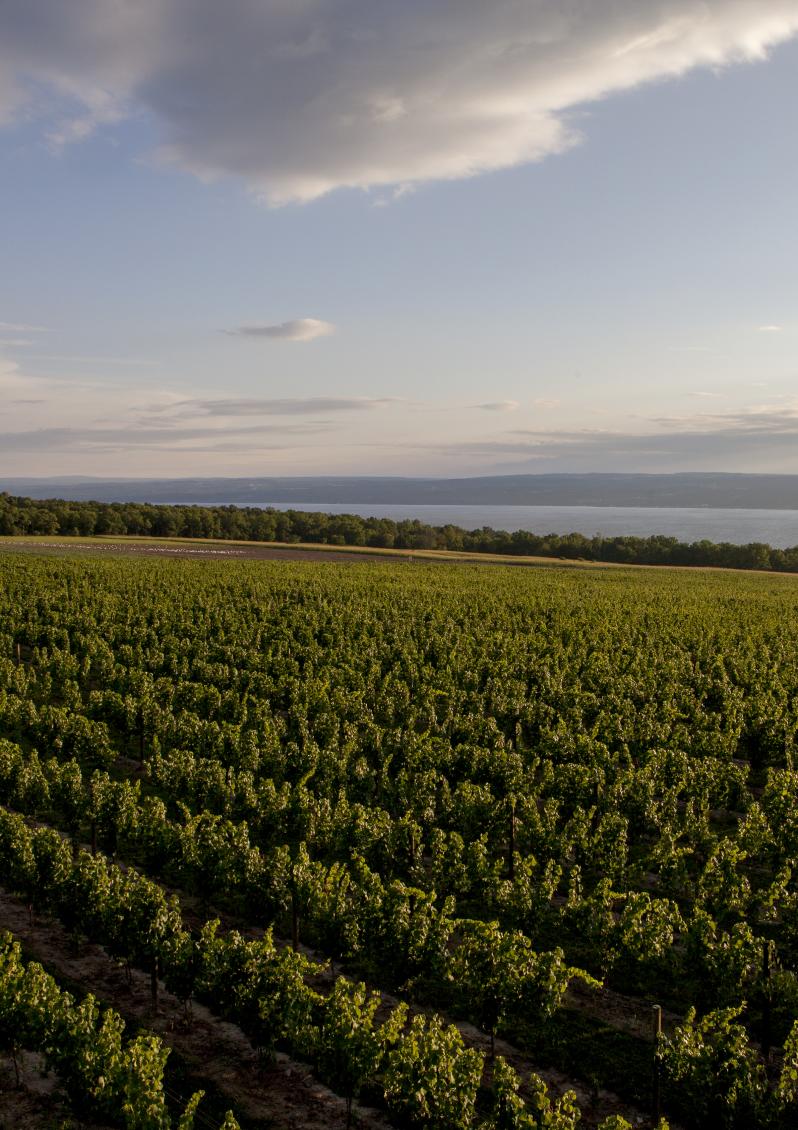 Riesling's Influence on a Growing Business
Bruce Murray has a knack for recognizing opportunity. Having lived nearly half of his life in New York City, and traveling the world extensively for work, the savvy businessman has learned a thing or two about trusting his instincts. When the self-professed wine enthusiast tried Riesling, it inspired him to start a business that would showcase the under-appreciated wine. Seneca County Wine & Craft Beverage Business Directory
Wine FAQ's
Riesling is a grape that prefers a cool climate which helps it develop a strong acidic backbone (necessary to maintain wine complexity and balance). Rich, well-drained soil is an essential element for this grape to succeed. Fortunately, large shale deposits left behind by glacial activity some 10,000 years ago provides the perfect conditions for growing Riesling in the Finger Lakes.

New York ranks as the sixth largest beer-producing state in the nation with more than 860,000 barrels of production annually. Nearly 30% of the state's breweries are found in the Finger Lakes region, where they enjoy access to abundant fresh water, locally grown hops, malted barley and other ingredients.