Discover Seneca County's Women's Rights Trail
The first Women's Rights Convention was held in Seneca Falls, NY and organized in part by former resident Elizabeth Cady Stanton. The event launched a national movement for equal rights - most notably women's rights to vote. The legacy of this movement is on display in the many historic landmarks that remain standing in the local community more than 100 years after passage of the Nineteenth Amendment (which granted women the right to vote).
LEARN MORE ABOUT SENECA COUNTY'S UNIQUE FACES & PLACES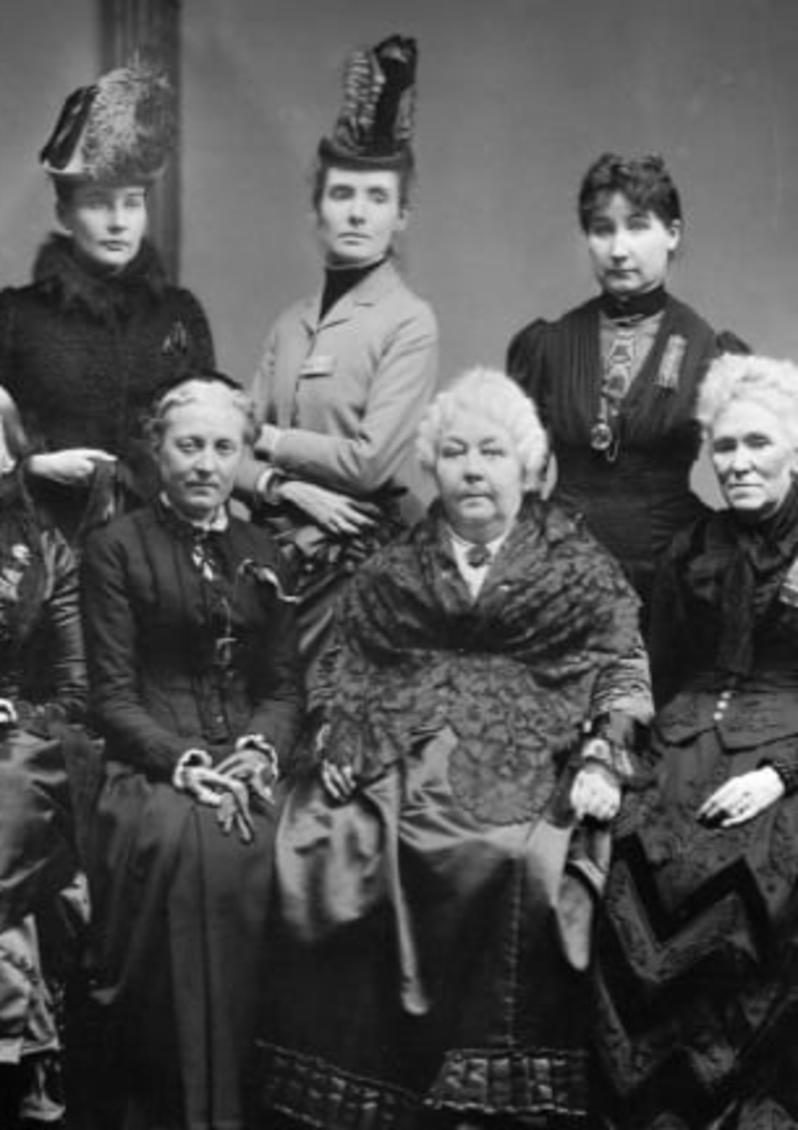 From Visionary to Leader
Elizabeth Cady Stanton was born in Johnstown, NY in 1815. As the daughter of the community's most prominent lawyer, Stanton received the best formal education available at the time for women - though she always felt slighted and believed it was inferior to that of her male peers. Her inferiority and intellectual curiosity attracted her to reform movements. Women's Rights Business Directory
Women's Rights FAQ's
Held on July 19-20, 1848, the event marked the world's first organized convention dedicated to women's rights. It was held at the Wesleyan Chapel in Seneca Falls and thrust both the local community and Elizabeth Cady Stanton into the forefront of the women's suffrage movement.

They are a lasting symbol of the women's rights movement and serve as the basis for the National Women's Party Flag. Purple stood for dignity, white for purity and gold (yellow) for enlightenment. The National Women's Party added a star to its flag for each state that passed the 19th amendment. The addition of the 36th star meant the amendment was fully ratified in the U.S. Constitution - an event that occurred in 1920 after the state of Tennessee adopted the measure.

Every two years. Inductions for 2021 were postponed until 2022 due to the Covid pandemic. Since the first Induction Ceremony, in 1973, the National Women's Hall of Fame in Seneca Falls has been inducting distinguished American women, both living and deceased, through a rigorous selection process. These ceremonies raise awareness of the contributions of Inductees, and women in general, to our nation's history. The honored women have made invaluable contributions to American society in the areas of Science, Government, Humanities, the Arts, Athletics, and Education.