The September 2023 Business After Hours was held on Wednesday, September 20 at 5 p.m. at Ciccino's Restaurant in Waterloo. The event was hosted by Seneca Meadows Inc.
Community Bank N.A. was awarded Business of the Month, presented by del Lago Resort & Casino.
The event was free to Chamber members, prospective Chamber members, and the public.
The Business of the Month Award was awarded to Community Bank N.A. for their recent community service and efforts made within the community.
The Seneca Falls Community Bank branch recently donated $250 to the Police Benevolence Association as part of Good Neighbor Day. Ovid and Seneca Falls branch manager Diane Janes has recently donated $250 to STEPS, $500 to the senior class at Mynderse Academy, $500 to Wounded Warriors in Action, $250 to the House of Concern, and she has donated time to the Habitat for Humanity in Rochester. 
Seneca Falls Assistant Branch Manager Kendra Halftown recently donated her time to help ensure the Seneca County Chamber annual golf tournament ran smoothly.
Our next Business After Hours event will be held October 18, 2023, and hosted and sponsored by Generations Bank on Cayuga Street in Seneca Falls.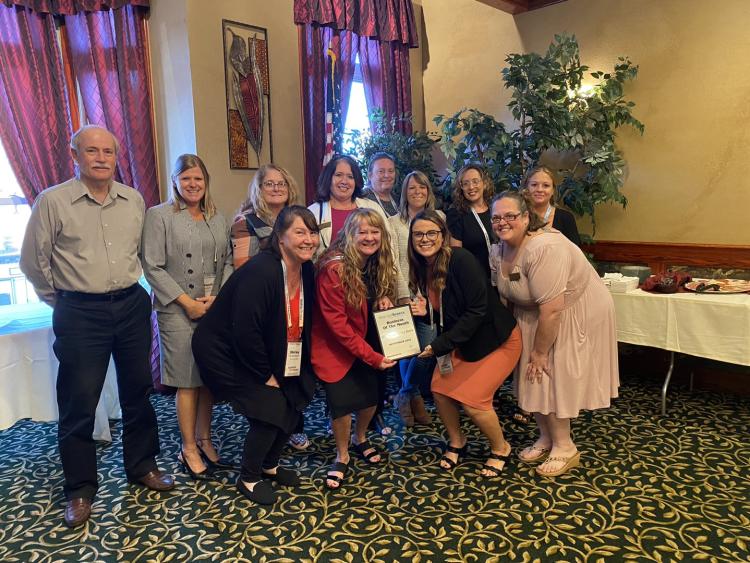 The Seneca County Chamber of Commerce Business of the Month Program is sponsored by del Lago Resort and Casino. Recipients are chosen on a monthly basis by the Chamber's membership community to recognize organizational excellence and/or significant accomplishments in their field. For more information about the Seneca County Chamber of Commerce or to inquire about membership in one of the region's leading professional organizations, please call (315) 568-2906 or visit www.senecachamber.org.