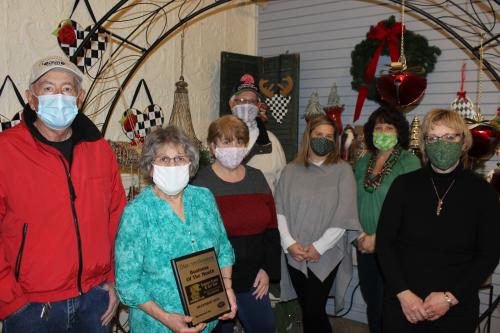 The Seneca County Chamber of Commerce and Hampton Inn Seneca Falls have recognized Sinicropi Florist and Gift Shop of Seneca Falls as the December 2020 Business of the Month.
Founded in 1975, Sinicropi Florist is now celebrating its 45th anniversary.  Although this hobby-turned-dream-turned-success was not made overnight, Owner Joyce Sinicropi points out, "In all the years that we have been open, we did not have one business day go by that we did not have sales," which is a testament to the great first impression Sinicropi Florist made on the community that has turned into a reputation of excellence and reliability.  This achievement is thanks to the diligent work of the entire team to provide superb quality in their service and in their creative, full-value designs.
The floral shop offers fresh flowers supplied by the area's finest wholesale sources.  The large, enchanting gift boutique offers products from around the world – including many local specialty goods.  Reliable same-day service is available to all of Seneca County, Geneva, and the surrounding area.  They also offer worldwide FTD wire delivery.
Sinicropi Florist is trusted by leading corporations and individuals who want to give a special gift to their loved ones for births, weddings, holidays, or just because.  With the Forget Me Not service, no anniversary will ever be missed!  "People can depend on us.  It's been wonderful serving families for so long."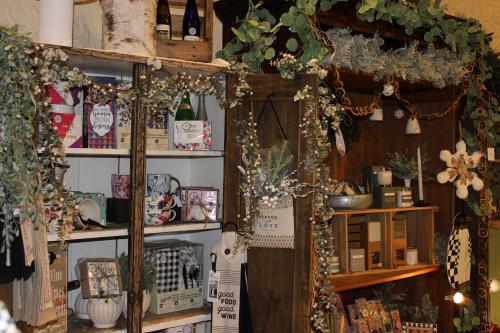 Team members at Sinicropi Florist are loyal supporters of the community with their involvement in various events and organizations such as the National Women's Hall of Fame, It's a Wonderful Life Festival and Museum, Canalfest, Seneca Falls Historical Society, Relay for Life, and more!  Sinicropi reflects, "Visitors can't say enough about how beautiful the Finger Lakes are is, and we feel so fortunate to be part of this community."
Customers are welcome to come browse the gift shop, or they can opt for delivery or curbside pick-up.  Sinicropi Florist and Gift Shop is open Monday – Friday 8 AM – 5 PM; Saturday 9 AM – 2 PM; and Sunday by appointment only.  Check out the website here: https://sinicropiflorist.com/
The Seneca County Chamber of Commerce Business of the Month Program is sponsored by the Hampton Inn – Seneca Falls. Recipients are chosen on a monthly basis by the Chamber's membership community to recognize organizational excellence and/or significant accomplishments in their field. For more information about the Seneca County Chamber of Commerce or to inquire about membership in one of the region's leading professional organizations, please call (315) 568-2906 or visit www.senecachamber.org.
###