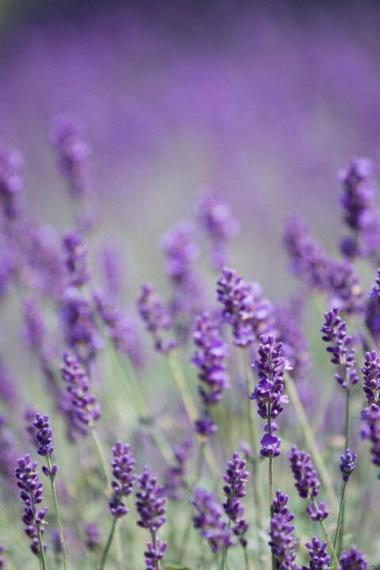 Running through the heart of Paris, within the shadow of the Eiffel Tower, sits a cobblestone-lined street named Rue Cler. Though it's not the biggest or most bustling area, it is home to one of the most revered street markets in the entire city. It is a place where people shop with their noses looking to find the best of what's in season — a true embodiment of the French art of living (L'Art de Vivre). 
Inspired by the distant food mecca, Claire Benjamin decided to create her own version in the heart of the Finger Lakes (nearly 4,000 miles away). Rue Claire, a petite chocolate shop and lavender farm is located next to her home along the Seneca Lake Wine Trail. It is in the mold of its Parisian namesake and provides guests with an authentic local experience. "I wanted to do something for the community," she says. "I feel like I'm representing our culinary style in a way that showcases its uniqueness."
She started the business eight years ago with a lavender farm. It began as a birthday present from her husband Mark after they relocated from Las Vegas. "He asked what I wanted and I told him I missed my lavender," she remembers. The botanical had long been one of Claire's favorites for its versatility and soothing fragrance. Once planted, visitors began to take notice of the imposing lavender perennials and would frequently stop by the house for pictures and samples. 
With the success of the lavender farm, Claire began looking for additional ways to incorporate the ingredient into something that would compliment the region's wine industry. She wanted something that, if it didn't sell, she could still enjoy with her friends and wouldn't go to waste. "I never thought I would be a chocolatier," she says.
Her experiences with chocolate were not necessarily good ones. In college, Claire's family would often send care packages that included chocolate bars. Though she loved the taste, eating them caused painful headaches. Thinking it could be the quality, Mark started buying her premium chocolates.  While the solution helped, it became a rather expensive habit. One night for Valentine's Day, he surprised her with homemade chocolate truffles. "I loved them," Claire says. "He opened a new door for me and I began making them for friends and family."
Claire has always been independent and business-minded. Entrepreneurship is in her bloodlines. Growing up in the Philippines, she had many family mentors. Her grandmother ran a traditional Filipino convenience store out of the house called a tindahan (teen-DAH-hahn). Meanwhile, her grandfather operated a bakery. "My Kindergarten teacher once asked me what I wanted to do when I grew up," she recalls. "I told her that I wanted to own my own business." 
To help refine her skills, Claire pursued additional training. She completed programs in Canada and 
France – where she learned from Master Chefs at Le Cordon Bleu. "I wanted to learn more of the technical aspects," she says. "It wasn't just for me; it was about making sure that I'm giving a quality product to my customers." 
She characterizes her style as one that offers a hint of everything. While it's important for chocolate to be the star, she says her approach is to layer on different flavor profiles. Claire takes inspiration from things that are in season along with her growing network of friends in the agricultural industry. "I'm an artist," she proclaims. "I do things by emotion and heart."  
The artisan chocolates are produced with a special blend of chocolate that Claire discovered while in France. Since it is not widely used in the industry, she believes it separates her product from the competition. Her first recipe remains among her favorites – hazelnut bay leaf. "I have to like it," Claire states, noting that she was cooking something with bay leaf and eating hazelnut at the time.
Other notable concoctions include a muffin berry truffle, infused with local berries and lavender ganache covered in dark chocolate then sprinkled with an oatmeal cookie crumble, dried blueberry and dried hibiscus homemade sugar. Her white chocolate with pomegranate, cherry and strawberries is infused with rose petal honey and sprinkled with pink peppercorn and a dried raspberry topping. Both have been featured in Forbes magazine.     
"My fear is to hit the wall of creativity," Claire says. "I just want to be different and try different things." Judging by her eclectic tastes, it wouldn't appear that scenario is likely going to happen anytime soon. One year, for a judged food event, she used caramelized local onions along with local grape seed oil and local vanilla sea salt to create chocolate onions dubbed "chonions." It took special honors for being the most creative dish produced.
As Claire continues to redefine the traditional flavor palette, she is also busy growing the business. The newest addition to Rue Claire is called the Bubblery. It is a self-described farm-to-glass experience. It offers the perfect cocktail companion to her chocolate. The beverages are made from local sparkling wine, simple syrups, bitters, lavender and a host of other fresh items that are in season. 
Rue Claire, like its French connection, is the perfect place to enjoy the picturesque neighborhood with friends and family. It offers insight into the local food scene and is sure to delight the senses.  "I'm just someone that makes chocolate and fidgets a lot," Claire says. "Hopefully people like it."