Ken McConnell
Owner, Barristers Bed & Breakfast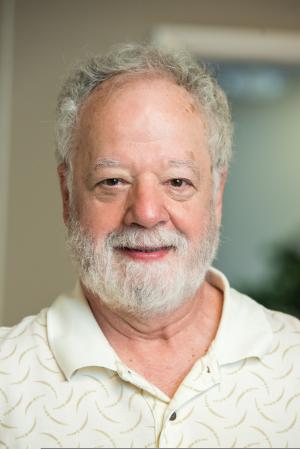 Breakfast is often referred to as the most important meal of the day. For Ken and Diane McConnell, it is also an essential ingredient to running a successful business. For the past decade, the McConnell's have been serving up delicious morning meals for guests to enjoy at their award-winning bed and breakfast.  
"We have always enjoyed cooking and entertaining for friends and family," Diane explained. "This business is a natural fit for our personalities and it has allowed us to do something we greatly enjoy," she said. 
Visitors have long enjoyed the McConnell's exceptional service and hospitality. In fact their business, Barrister's Bed & Breakfast, recently earned the "Certificate of Excellence Hall of Fame" award from Trip Advisor. The award is reserved for the top 10 percent of all businesses listed on the review site and only recognizes those entities with outstanding reviews for five consecutive years.  
The McConnell's are grateful for the recognition, but they take all of it in stride -- with the same humility and quiet confidence that led them to discover the Finger Lakes Region. Looking to move closer to family, they traded in their Southern California lifestyle for an opportunity in New York State. "We're big city people, so coming to a small town like Seneca Falls was a bit of a culture shock," said Diane. "I thought it would only be temporary and never expected to settle down here," she continued. Ken quickly added, "But we fell in love with the area. The beauty, history and charm were something to behold and we quickly knew that we had found our adopted home."
The actual home they purchased has a distinguished history as well. Built in 1860, by local attorney Charles Weed, Barrister's was designed with fine architectural details and craftsmanship, including oak paneling, hand-carved mantels, stained glass windows and expansive porches. Of the home's previous owners, four of the last five male occupants were also attorneys — serving as the inspiration behind the name (from the more-commonly used British term for lawyer).
Still, what distinguishes Barrister's the most is the disarming nature of the owners themselves. Having no previous experience as innkeepers, the McConnell's developed their industry skills organically – using the golden rule to treat others as they would wish to be treated themselves. Ken and Diane make a concerted effort to know their guests. Their long, dining-room table doubles as a social experiment in addition to serving up those great meals (like Ken's signature baked-pear dish). Following discussion, visitors will often be presented with a coupon book or useful resource to correlate with an interest that was previously shared. 
The McConnell's have embraced the Finger Lakes Region and its people. They are gracious hosts and master story-tellers. "It's the age-old expression my dad used to tell me — just do something you enjoy," Ken shares. "We're just having a great old time here. ... We treat [guests] like they're family just coming home to visit us, and as a result, we have this huge family that just keeps growing and coming back."