Tom Murray
Owner, Muranda Cheese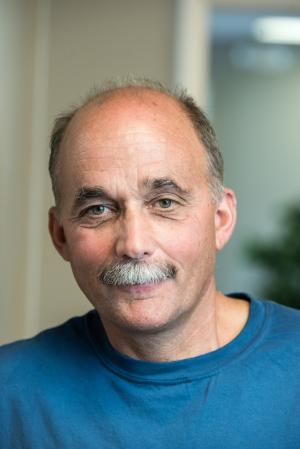 There's nothing easy about running a dairy farm, but Tom Murray sure makes it look that way. A first-generation farmer, Tom and his family have been raising some of the world's most highly regarded Holstein cattle for more than two decades. Known for their distinctive color markings and exceptional milk quality, the Murray's Holsteins have helped transform the family business and the Finger Lakes into a renowned cheesemaker.     
In 2007, Tom and his family opened the Muranda Cheese Company on their farm in Waterloo, NY. "Whatever you do it should be your passion, then everything becomes easy; if you don't have passion, it will be difficult," Tom explained. What began as a hobby quickly grew into a labor of love and another opportunity to showcase his high quality milk. 
Since starting with three types of cheeses, Muranda has grown their selection to include 15 different artisan products, ranging from Colby to British Aged Cheddar to Smoked Gouda. Their "Muranda Blue Cheese" also won an award for Best in New York State. All cheeses are aged for a minimum of six months before being sold, then cut and wrapped on site. 
Although most consumers may only see the finished product, Tom is proud of the attention to detail used throughout the cheese-making process – particularly the meticulous care given to the cows. The Holsteins are pampered, raised without growth hormones and kept in a clean and healthy environment (with many visitors often commenting how the Murray farm doesn't even smell like a farm). The result is a remarkable quality and consistency for their most important ingredient -- milk.   
From the beginning, Tom has worked to provide both products and an overall experience that is meant to complement the region's famous wine industry and related amenities. In fact, one of Muranda's most popular products was named "Red Buddy" because of its ability to pair so well with local red wine. 
Muranda Cheese is featured in many local restaurants as well as in more than 85 wineries throughout the Finger Lakes Region. Still, the most popular way for visitors to experience Muranda products is at the farm itself. Similar to local wineries, Muranda Cheese Company has a dedicated tasting room where cheese lovers can sample the award winning products and learn more about pairing options. An attached gift shop also gives patrons opportunities to buy fresh Muranda products (such as the new vacuum-sealed "Grab-n-Go" packs) and a variety of other locally made specialties.
Visitors to the Muranda Cheese tasting room often comment about how much they enjoy meeting Tom and learning about his passion for making quality cheese. It is a story that Tom is all too happy to share with agritourists, "Our operation is unique and fun. It provides an opportunity to educate people about the intricacies of farming and gives visitors an authentic Finger Lakes experience." –Tom Murray