Discover Seneca County's Fine Dining
Seneca County's dining scene offers a unique range of culinary experiences - even ones with the type of refinement that you'd expect from a celebrity television chef. With bold tastes and opulent designs, treat yourself to an unforgettable meal in the Finger Lakes region.
LEARN MORE ABOUT SENECA COUNTY'S UNIQUE FACES & PLACES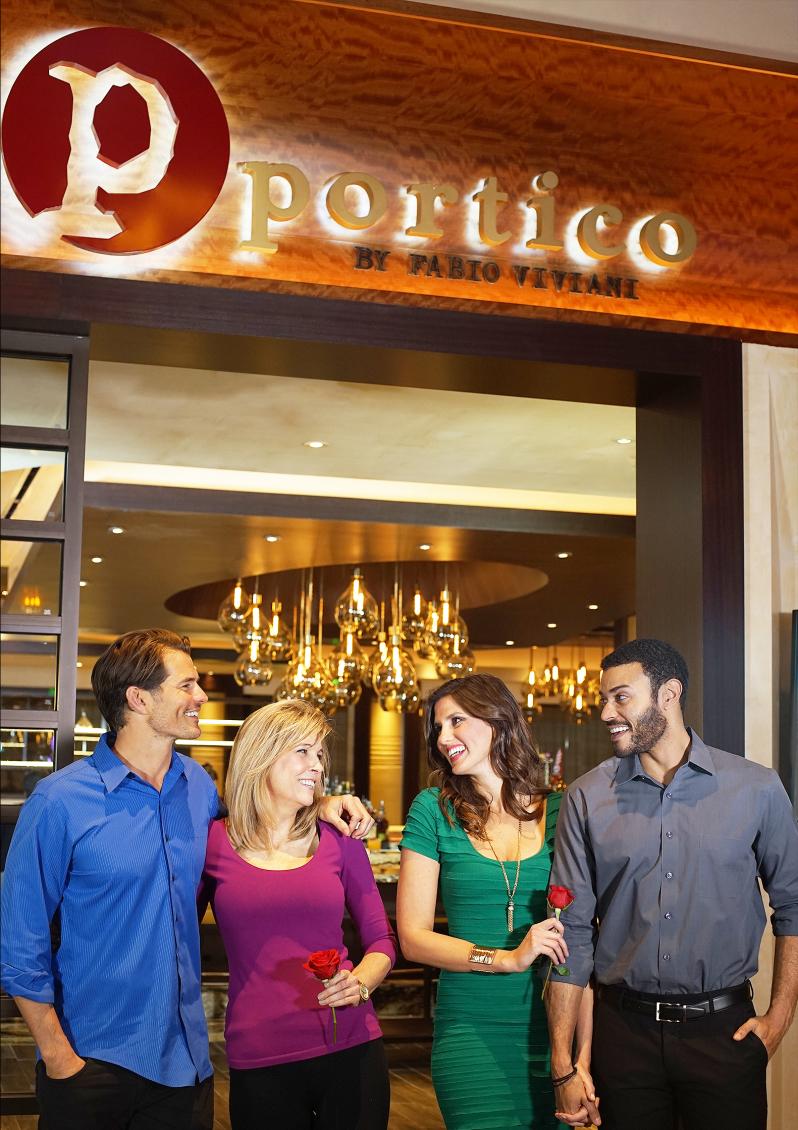 A Chef at the Top of His Game
It's Time To Treat Yourself. Get the steak and the sizzle at Portico, created by renowned locavore Chef Viviani. He presents old-world Italian cooking mingled with steakhouse-style chops and seafood, using ingredients gathered from local farms. The cuisine is exquisite, and matched only by the warm, elegant ambiance. Fine Dining Business Directory
Fine Dining FAQ's
Sociale Cafe at del Lago (Waterloo/Tyre)
84 Fall (Seneca Falls)
The Restaurant at the Gould Hotel (Seneca Falls)
Knapp Vineyard Restaurant (Romulus)
Sackett's Table Restaurant (Seneca Falls)
Dano's Heuriger on Seneca (Lodi)
Portico by Fabio Viviani at del Lago (Waterloo/Tyre)

Ciccino's Pizzeria & Restaurant (Waterloo)
Parker's Grille & Tap House (Seneca Falls)
Sociale Cafe at del Lago (Waterloo/Tyre)
The Bistro at Thirsty Owl Wine Company (Ovid)
Knapp Vineyard Restaurant (Romulus)
Bella's Seneca Lake Steakhouse (Waterloo)
Portico by Fabio Viviani at del Lago (Waterloo/Tyre)
Dano's Heuriger on Seneca (Lodi)
Sackett's Table Restaurant (Seneca Falls)
84 Fall (Seneca Falls)
The Restaurant at Gould Hotel (Seneca Falls)

Ciccino's Pizzeria & Restaurant (Waterloo)
Parker's Grille & Tap House (Seneca Falls)
Sociale Cafe at del Lago (Waterloo/Tyre)
Portico by Fabio Viviani at del Lago (Waterloo/Tyre)
Dano's Heuriger on Seneca (Lodi)
The Restaurant at the Gould Hotel (Seneca Falls)