Discover Seneca County's Lakes & Water Experiences
The region's two largest lakes are located within the borders of Seneca County: Seneca Lake and Cayuga Lake. Together, with the Cayuga-Seneca Canal (part of the Erie Canal system that connects the lakes) there are over 6.6 trillion gallons of fresh water in the area that provide the basis for many recreational opportunities in the area from boating to fishing to swimming.
LEARN MORE ABOUT SENECA COUNTY'S UNIQUE FACES & PLACES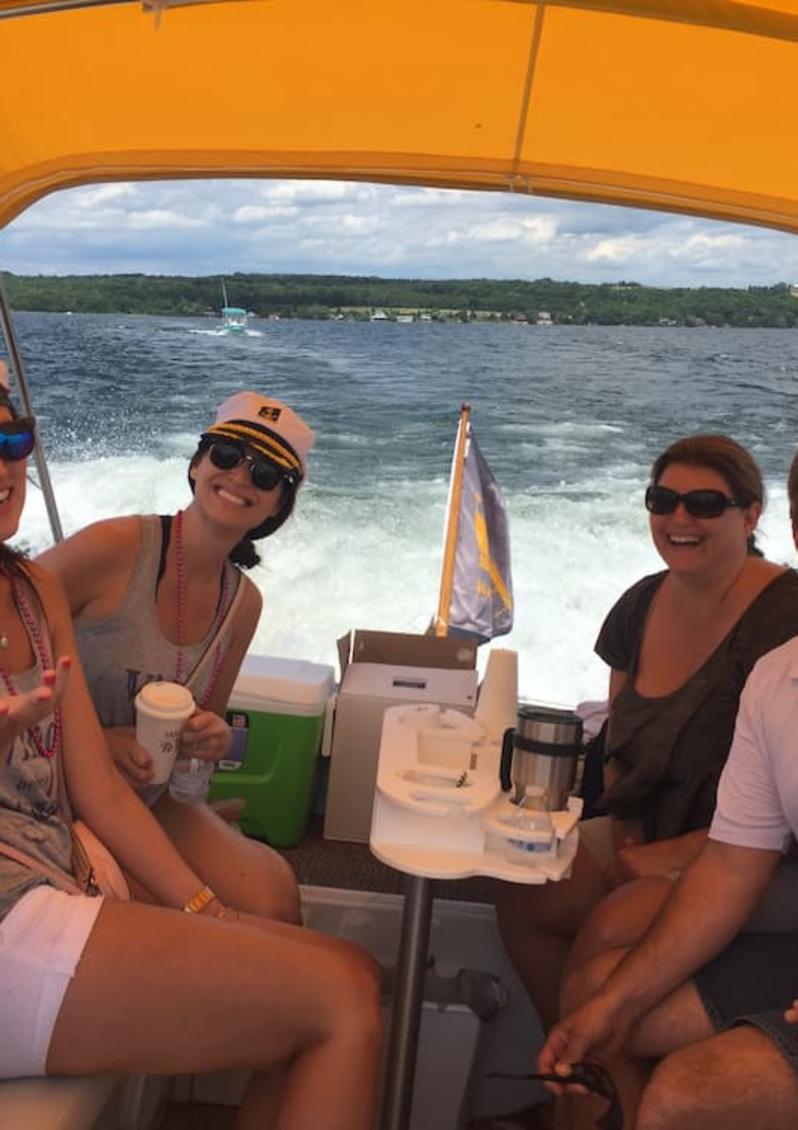 Exploring the Region's Wineries by Water
The Cayuga Lake shoreline is among the most relaxing and scenic rides in the Finger Lakes, particularly if you travel by boat. Add in a tour of world-class wineries along with a fascinating story teller and you have all the necessary components for one of the region's most comprehensive and fun-filled excursions. Lakes & Water Business Directory
Lakes & Waterways FAQ's
Eleven lakes make up the Finger Lakes: Conesus, Hemlock, Canadice, Honeoye, Canandaigua, Keuka, Seneca, Cayuga, Owasco, Skaneateles, and Otisco.

Seneca Lake has a maximum depth of just over 618 feet. It is not only the deepest lake in the region, but also one of the deepest (wholly contained) bodies of water in the country. For this reason, the U.S. Navy tests the sonars used on America's submarines from barges located on Seneca Lake.

Cayuga Lake is the longest of all the Finger Lakes - stretching nearly 40 miles and measuring approximately three and a half miles wide at its peak.