Discover Seneca County's Parks & Outdoor Activities
The Finger Lakes is a year-round visitor destination for people of all ages and interests. Whether you're looking for an active adventure to enhance your physical well-being or a relaxing activity to soak up the scenery, Seneca County provides some of the region's best opportunities to experience nature and the outdoors.
Parks & Outdoor Activities FAQ's
A diverse array of public lands including a national wildlife refuge (Montezuma, Seneca Falls), the state's only national forest (Finger Lakes National Forest, Lodi/Hector), six state parks and several state owned wildlife management areas protect and provide public access to the county's natural resources. Parklands include: Cayuga Lake State Park (Seneca Falls), Seneca Lake State Park (Waterloo/Geneva), Sampson State Park (Romulus), Bonavista State Park/Golf Course (Romulus), Lodi Point State Marine Park (Lodi), Dean's Cove State Marine Park (Romulus).

Seneca County has three designated "Important Bird Areas" - which are distinct areas that provide essential habitat for one or more species of birds in breeding, wintering, or migration. Each of these three areas make excellent choices for bird-watching: Montezuma National Wildlife Preserve (Seneca Falls), Seneca Meadows Wetlands Preserve (Seneca Falls) and the former Seneca Army Depot (Varick).

Butonwood Falls is located on the grounds of Buttonwood Grove Winery (Romulus) and contains a moderately tall (20-30' waterfall), Groves Creek Falls is located on the west side of Cayuga Lake and features a roadside, moderately tall (20-30' waterfall), Oak Tree Falls is a creek-walk up Groves Creek and leads to a large (60') waterfall.

Taughannock Falls is located in nearby Tompkins County and features one of the most impressive waterfalls in the entire region. It features a picturesque 215 ft plunge down the middle of a colossal amphitheater

.*For more details on these or other waterfalls, visit NYFalls.com
LEARN MORE ABOUT SENECA COUNTY'S FACES & PLACES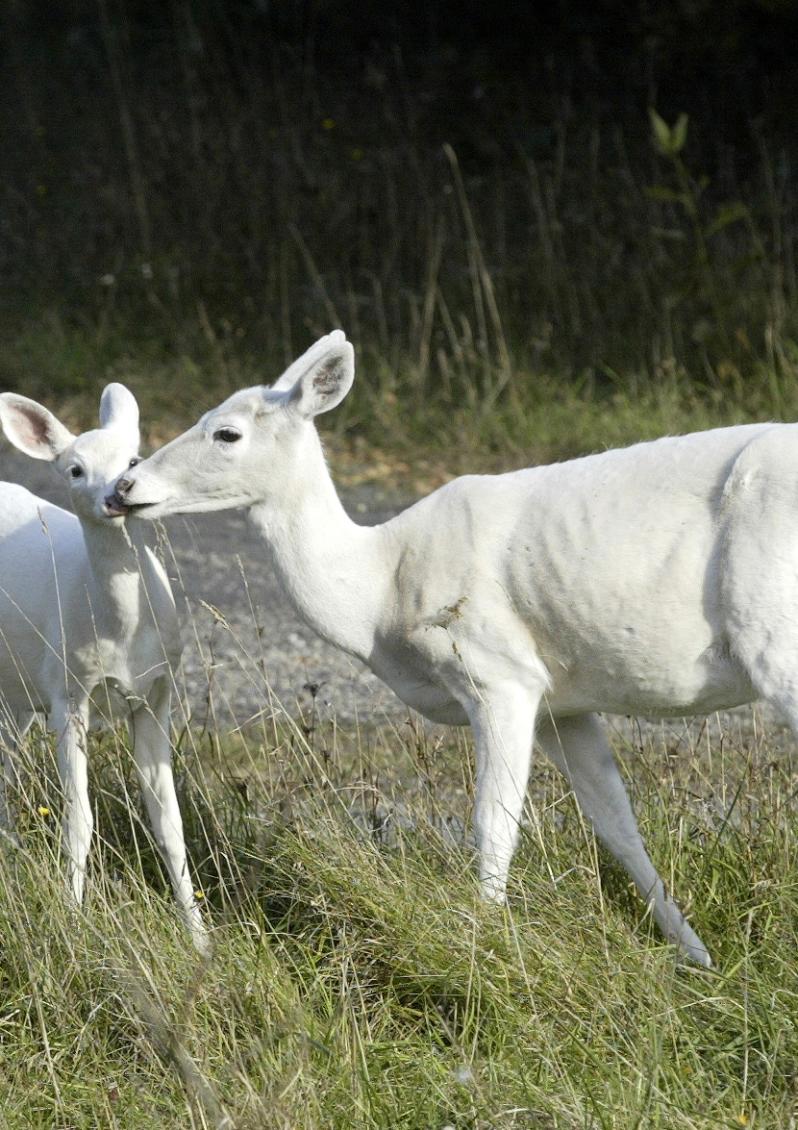 Deer Haven Park
In 1941, the United States Army built a munitions storage and disposal facility in Seneca County. During construction of a perimeter fence, several dozen wild white -tailed deer were trapped inside - isolating them from predators and preserving one of the world's largest herd of white deer. Parks & Outdoor Business Directory